TLDR: Lovina is a great restaurant to check out in the Calistoga area. It is perfect for a late lunch or after visiting vineyards. It is an American restaurant with great service and a wide selection of food. After your meal drive around Calistoga, it is a unique and small town.
For more details, read the post below.
---
Lincoln Avenue in Calistoga is filled with restaurants and I am so glad my friends and I found this hidden gem.
Restaurant Vibes
Three Words: Spacious. Friendly. Relaxing.
Spacious because there is outdoor seating in the front and the back of the location, don't be fooled by the smaller space inside. Friendly because the servers were so accommodating to us and patience when we were placing our order. Relaxing because we were seated outdoors and it was not noisy, very low music and the servers gave us space.
My Order…
We ordered several dishes to share with each other and I would highly recommend others to do the same especially for this location.
Impossible Sausage Lasagna – A vegan option, it was so well-seasoned, not oily, not too much sauce. If you are trying to be healthy, try this, you will enjoy it!
Spicy Heritage Pork & Beef Bolognese – small portion for $31, but it can be so filling because it is not a lite dish. My tolerance for spiciness is pretty high so I don't think this was spicy at all.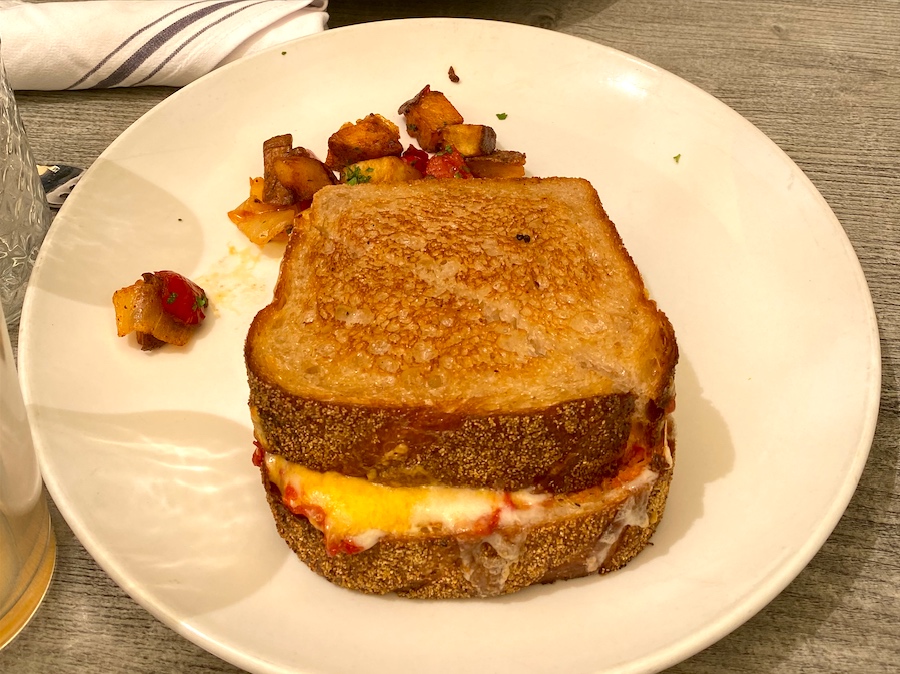 The Grilled Cheese
The bread wasn't regular whole wheat bread, but an English muffin loaf giving it that fluff. The cheese and tomato jam blended so nicely, a great mixture, and not overwhelming whatsoever.
Calistoga Kitchen Hamburger – It was a classic burger, cooked up to medium well, fresh onion, lettuce and tomato, you can't go wrong with it. I don't know if it was just me, but this dish reminded me of the Krusty Crab hamburger from SpongeBob.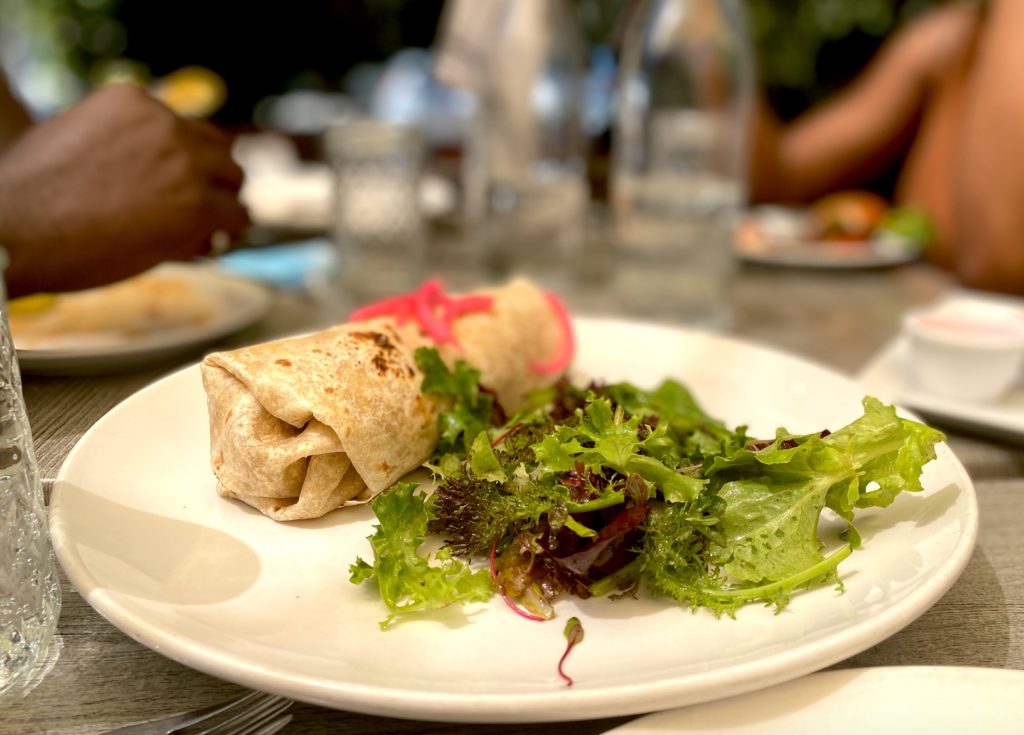 Breakfast Burrito – The last bite we all took, which was perfect. I am not a fan of breakfast burritos because it is often dry, but this was not that at all.
Ice Coffee – Amazing. It did not taste burnt, it was smooth and I did not need to add much sugar. Reminds me of homemade coffee like a great cup of Cafe Bustelo.
Service
Although we are still in the pandemic, the servers wore their masks and created enough distance with us, they still provided great service. My group was a bit undecided on what to order, but our server were patience, chatted with us and gave us insiders on popular dishes.
Would I recommend?
Definitely. We were surprised by how good this place turned out to be. We were able to eat our food, chill at our table and enjoy the atmosphere. When it comes to price it's okay, affordable and delicious.