TLDR: If you have the chance check out the Humboldt Redwoods State Park. It Is an impressive forest that you don't see every day. These trees are extremely tall as high as 370ft. The best part is that its free! Go on a self-tour, with no rush and without crowds.
For more details, read the post below.
---
Location: HWY 254 – Avenue of the Giants, California
This isn't any ordinary road, once you turn into HWY 254 you will experience 32 miles of beauty. This is not the same as Redwood HWY, you will pass some Redwood trees, but not get the experience like in HWY 254.
These trees are MASSIVE, BREATH TAKING & UNBELIEVABLE.
This park is like no other because it is the largest still standing old growth redwood forest in the world. Originally, the forest was inhabited by the Sinkyone people (a Native group) for many years, but eventually they were encountered by Europeans. The Europeans aimed to create space for land and farms by taking down the trees. Fortunately, the Save The Redwoods League helped push to preserve the forest knowing how valuable it was. Now we are able to enjoy and check out this park.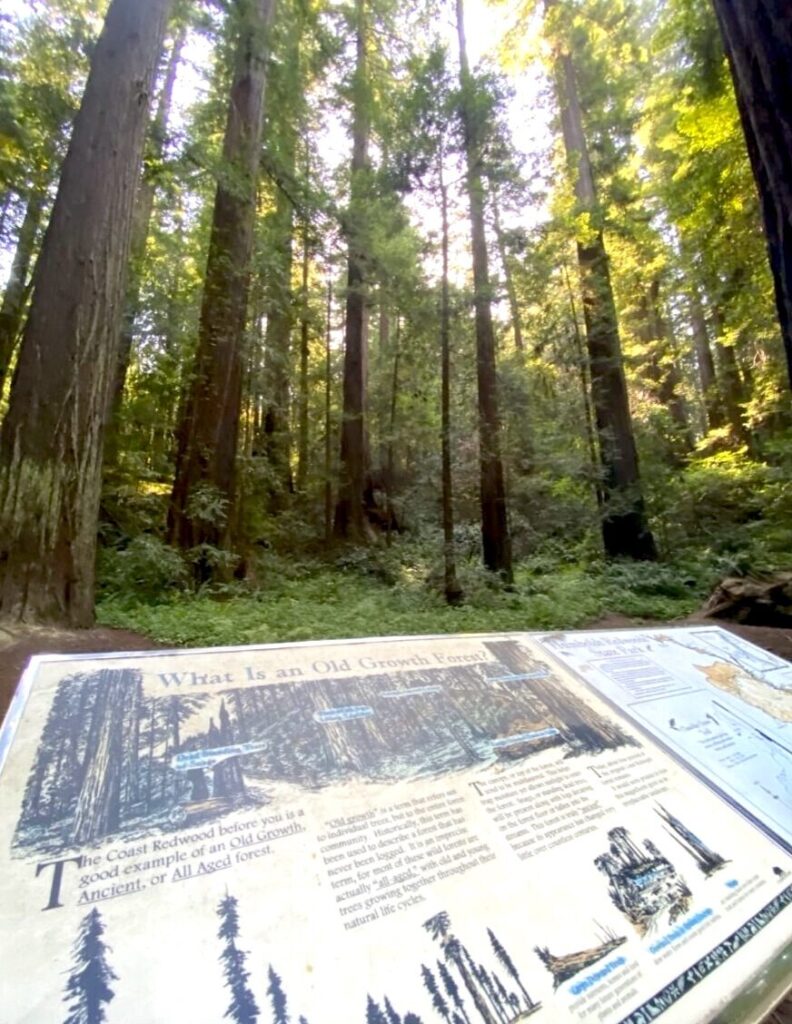 Don't forget to pick up a pamphlet at the entrance to help guide you through the forest. There are campgrounds, restaurants, motels, souvenir shops and spots to park along the road.
If you decide to follow the pamphlet:
Download your google maps before entering the forest, there is little to no signal and it will help as you drive
Don't drive too fast, you can easily miss the stops (the stands can blend in with its surroundings, photo above)
Just a few things to keep in mind:
The visitor center is not at the entrance, it is a few miles into the forest
There are

no entrance fees

! You may drive through freely (fees can apply to other services provided at the park)
Restrooms are not so accessible
It is a curvy road, drive at a slow pace
Would I recommend?
For sure, It is so fascinating these trees are like no other. It may just be trees, but this isn't something you see on any given day. If you enjoy self guided tours, a getaway from society due to limited cell service, nature, hiking, camping or simply an adventure this is for you. I just wish there wasn't so many curves because it can be a bit frightening and being scared of heights it doesn't help.